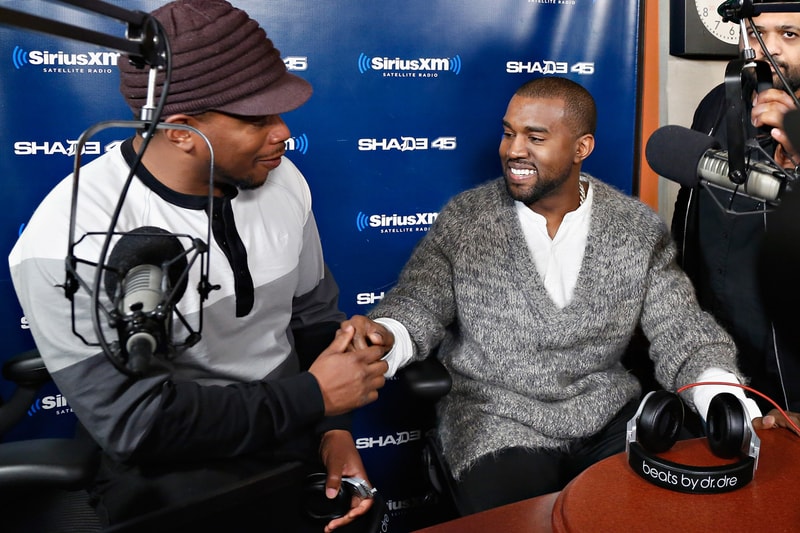 Nine years after he lambasted Sway Calloway for not having "the answers" in a famous 2013 interview, Ye has admitted that the Sway in the Morning host did, in fact, have "the answers." The about-face from Ye arrived as part of an exclusive interview with Nightline, set to air in full this evening (September 22). "I will go ahead and say Sway had the answer[s]," said West in a clip from the interview. "People are gonna be like 'no!'"
The 34-minute interview between Sway and Ye that produced the soundbite occurred in November of 2013, and turned sour around the 17-minute mark. "I'm standing up and I'm telling you, I am [Andy] Warhol," Ye huffed while discussing his relationship with Nike and his feelings of being creatively stymied due to a lack of money and control. "I am the #1 most impactful artist of our generation. I am [William] Shakespeare in the flesh." When Sway suggested shortly therafter that Ye continue his creative pursuits with the backing of major corporations, the artist went ballistic. "How, Sway?" he shouted. "You ain't got the answers man! You ain't got the answers Sway!" When Sway indicated that he did, in fact have some experience in the clothing business and had spent six figures on his own line, Ye dropped another memorable line: "It ain't Ralph [Lauren] though. It ain't Ralph level. What's the name of your clothing line? We don't know." Sway, for his part, stayed remarkably calm and collected as Ye became more and more petulant, all of which can be seen below.
Besides casting a playful spotlight on one of his most iconic interview moments, Ye also apologized to Kim Kardashian in another clip. "This is the mother of my children, and I apologize for any stress that I have caused, even in my frustration because God calls me to be stronger," he said. "But also, ain't nobody else needs to be causing no stress either. I need this person to be least stressed and at best sound mind and as calm as possible to be able to raise those children." Ye also touched on his partnerships with GAP and adidas and drew a parallel between them and his relationship with Kardashian, stating "It's those little nuances where there is a parallel in what was happening at Gap, what was happening at adidas and what was happening at my home. It was all kind of a disregard for the voice of something that I co-created. I co-created the children. I co-created the product at adidas. I co-created the product at GAP. It's a parallel and the parallel does touch on discrimination."
You can check out the full interview on tonight's episode of Nightline if you're so inclined, and in the meantime you can take a look at a thorough breakdown of Ye's beefs with GAP and adidas.
Click here to view full gallery at HYPEBEAST
Please follow and like us:
About Post Author
This article was originally published on this site