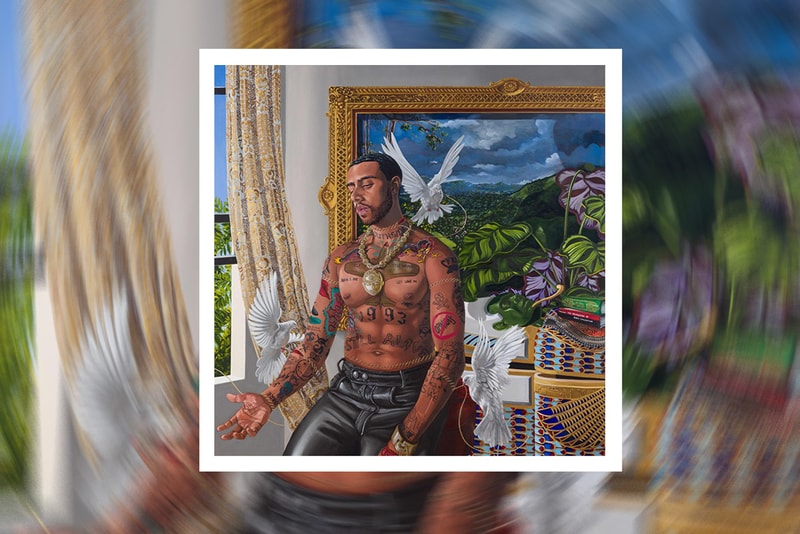 According to Vic Mensa, VICTOR was "forged from the rubble of a bad crash, literally and metaphorically." On his deeply raw and reflective sophomore album, the Chicago rapper tells a story of "redemption; trial and triumph, pain and glory" across a captivating lineup of 18 songs.
 

View this post on Instagram

 
Mensa enlisted a slew of musicians from across the industry on the project as well, including Chance the Rapper, Jay Electronica, Thundercat as well as Common, D'Smoke, Rapsody, Omari Hardwick, Ty Dolla $ign, Mr Hudson, Maeta, DIXSON, Lekan and Ant Clemons. The full track list is included below.
Mensa is hosting "The Mensa Melee" – a live boxing exhibition – in his Chicago hometown tonight to commemorate VICTOR's release. "a story of resurrection from the dead like Osiris" the rapper wrote in an Instagram video that sees Hardwick deliver the album's "Sunday Morning Intro" as Mensa readies to enter the ring.
 

View this post on Instagram

 
 

View this post on Instagram

 
Osiris, the Egyptian God of the Dead, is also what inspired VICTOR's cover art. In the life-sized painting by Terron Cooper Sorrells, Mensa is reimagined as an Osiris-like figure, a metaphor for his similar journey as the Egyptian God.
1. Sunday Morning Intro (feat. Omari Hardwick)
2. Victor
3. RUMORS
4. LVLN UP
5. The Weeping Poets (feat. Jay Electronica)
6. Swear
7. $WISH (feat. G-Eazy & Chance The Rapper)
8. sunset on the low end
9. STRAWBERRY LOUIS VUITTON (feat. Thundercat & Maeta)
10. $outhside Story (​​feat. Common)
11. Law of Karma
12. Blue Eyes
13. Blue Eyes (Interlude) (feat. Rapsody)
14. Sunday Evening Reprise (feat. DIXSON & Lekan)
15. all i kno
16. Ble$$ings (feat. Ant Clemons & D Smoke)
17. 14 Days (feat. Mr. Hudson)
18. Eastside Girl (feat. Ty Dolla $ign) (Bonus Track)
VICTOR is streaming everywhere now.
In other music news, Lil Durk pulled up on Sexyy Red's "Hellcats SRTs 2".
Click here to view full gallery at Hypebeast
Please follow and like us:
About Post Author
This article was originally published on this site