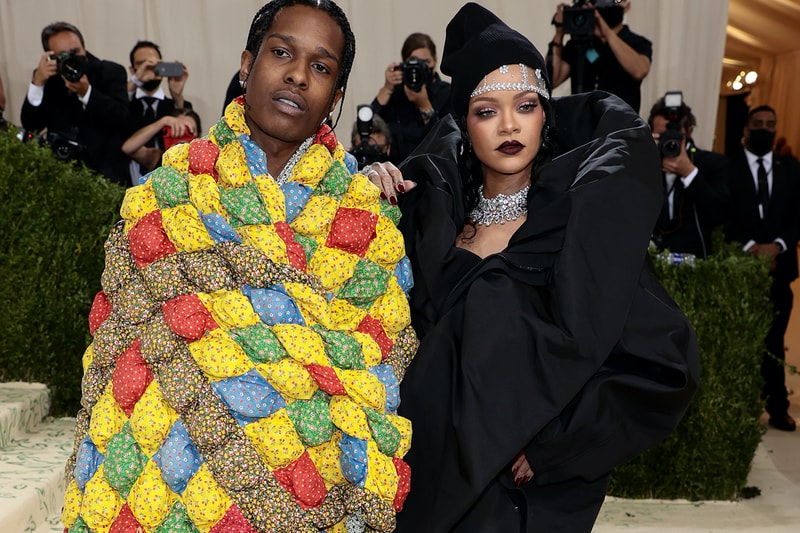 Arguably one of the most anticipated events of the year for fashion, Met Gala 2021 did not disappoint in bringing head-turning looks to the carpet. After its postponement, stars showed up and showed out at the event in their best rendition of this year's theme, In America: A Lexicon of Fashion.
Like most years, the Met Gala brought forward some of the most creative embodiments of the all-Americana style. With such a wide range of interpretations, there has been an abundance of opinions on which celebrity best captured the general essence of the night. Ultimately, the theme came down to a shortened single-word theme of "America." Designers and their muse reimagined their definition and onlookers received were able to witness Lil Nas X's three-layer outfit that honored C3PO, Frank Ocean commenting on the future of the world with robots and A$AP Rocky giving a masterclass in staying cozy and warm.
While the tradition of the event is to raise money for the Costume Institute, Twitter's tradition is to comment on the larger-than-life avant-garde outfits worn by the celebrities in attendance. Take a look below at some of the reactions the outfits have garnered on Twitter.
not now honey mommy's waiting for billie eilish to show up at the met gala pic.twitter.com/8vmXL6enbo

— void | MY DAY (@GETTING0VERY0U) September 13, 2021
"I travel the world, but Elio comes with me" — Timothée Chalamet pic.twitter.com/oR4WQ6Ju98

— . (@cinematogrxphy) September 13, 2021
Tonight's Met Gala theme is American fashion and @gemma_chan wore a tribute to Anna May Wong, an Asian American actress who fought racism and prejudice her entire career ??? pic.twitter.com/lwJxlSvvC5

— Lexi @ hangin in there (@lexithefirstcos) September 14, 2021
met gala was great last night until frank ocean came over to me and said "L + ratio + youngboy better". nonetheless a good night

— MONTERO ? (@LilNasX) September 14, 2021
Frank Ocean took a robotic baby to the Met Gala as an accessory that complements his hair color. I have no choice, but to love it. pic.twitter.com/ySLooh1iUy

— Dedee ? (@thoughtfulbae) September 14, 2021
Truly, Satan bless Lil Nas X for saying "screw this terrible Met Gala theme; I'm going full Saint Seiya" pic.twitter.com/R1rLX98kmx

— fabrickind (@fabrickind) September 13, 2021
This dude deas ass went to the met gala in full gold armor pic.twitter.com/8Akog5fSug

— Sinclair (@Sinclair_Moreau) September 14, 2021
Just in Kim Kardashian has arrived at the met gala #MetGala #MetGala2021 #KimKardashian pic.twitter.com/jMoI9YW4Pr

— lalllaaaaa (@Hello06726251) September 14, 2021
Kim Kardashian rockin the Roze skin from Warzone at the Met Gala is a vibe pic.twitter.com/pOGglCZezY

— Jake Lucky (@JakeSucky) September 14, 2021
No Face made it to the Met Gala!✨ #MetGala2021 #MetGala #KimKardashian pic.twitter.com/msAIcqPXqH

— Mandi (@ulovemandi) September 14, 2021
ok but why does asap rocky look like captain crunch ? #MetGala pic.twitter.com/sRHLHYag6w

— welcome to clown town (@dykedotorg) September 14, 2021
Me at 2am walking to my bed after falling asleep on the couch.. pic.twitter.com/l5fX9iIlKu

— Sleepy Mami ? (@haydeebabyy) September 14, 2021
Me waiting for Rihanna to take off that coat and reveal her look at the met gala #MetGala pic.twitter.com/gPPbKdK2cC

— haccdiamonds (@haccdiamonds) September 14, 2021
Rihanna going to the Met Gala at the last minute after seeing all the other outfits online pic.twitter.com/U7l8KHhp4D

— Jacqueline ? (@CarlWheezer666) September 14, 2021
call me the met gala theme the way everyone ignores me

— samantha (@DECOUTURIZE) September 13, 2021
No one tell me the Met Gala theme. I'm gonna try to figure it out

— Emily Heller (@MrEmilyHeller) September 13, 2021
I'm a bit confused about the MET gala theme this year looking at all the photos? It's supposed to be celebrating all things American fashion and yet everyone is wearing gowns and suits from European fashion houses? Am I missing something?

— Kim Chi (@KimChi_Chic) September 14, 2021
looking at Met Gala pics without knowing the theme!! but based on the pics my best guess is "expensive" ????

— Karen Chee (@karencheee) September 14, 2021
met gala theme is american fashion but i have yet to see this fit on the red carpet pic.twitter.com/brUKZBYhdM

— anna pickett (@_annapickett) September 13, 2021
I think "Here's 20 bucks to spend at a thrift store, no cheating" would be a very fun Met Gala theme and I simply do not know why I am not in charge of these things

— Emily Flake (@EmilyFlake) September 13, 2021
Click here to view full gallery at HYPEBEAST
Please follow and like us:
This article was originally published on this site