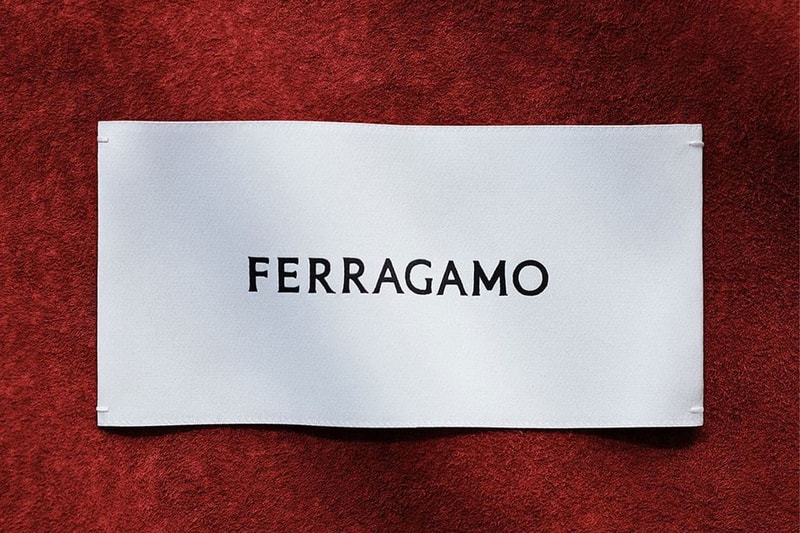 Ushering in a new chapter of its storied history as a name in Italian luxury, Salvatore Ferragamo is rebranding to create a conversation between the classic and contemporary, now known simply as "Ferragamo." Respecting its heritage with a clear vision of the now, the label will also be debuting a new logo, designed by Peter Saville.
"Acknowledging the importance of every single element to the whole, the journey of reinvention, the sharp sense of elegance and respecting the craft involved, starts at the foundation: the letters being used, the shape they take, the words they form," says Ferragamo.
Ferragamo commissioned renowned graphic designer, Peter Saville, to translate the founder's handwriting into an impactful, refined, affirmative serif font. Creating tension between classicism and modernity, Saville recalls classical stone inscriptions that inspired Renaissance artists with a reductionist lens. The modernist and sensual intent of the logo creates a fitting essence, making it seem like it has always been with Ferragamo.
"The equity of Florence is in the culture of the company: that led me to the choice of a classic font. The vision is exacting and modern. Thereafter, the font is reduced and becomes modernist. Then there is the craft that is quintessentially Ferragamo, which is condensed in the idea of an inscription set in stone. Within this tension lies the new logotype and the complex balance it expresses," says Peter Saville.
"History is an immense treasure for a house that owns it. The new Ferragamo logotype contains and expands both history and the now. Far from being just a logo, it is a program, which will frame and direct the new chapter that is about to be written," says Marco Gobbetti.
In case you missed it, FOSTEX GARMENTS taps mastermind JAPAN to reimagine its iconic Camouflage Bomber Jacket.
Click here to view full gallery at HYPEBEAST
Please follow and like us:
About Post Author
This article was originally published on this site