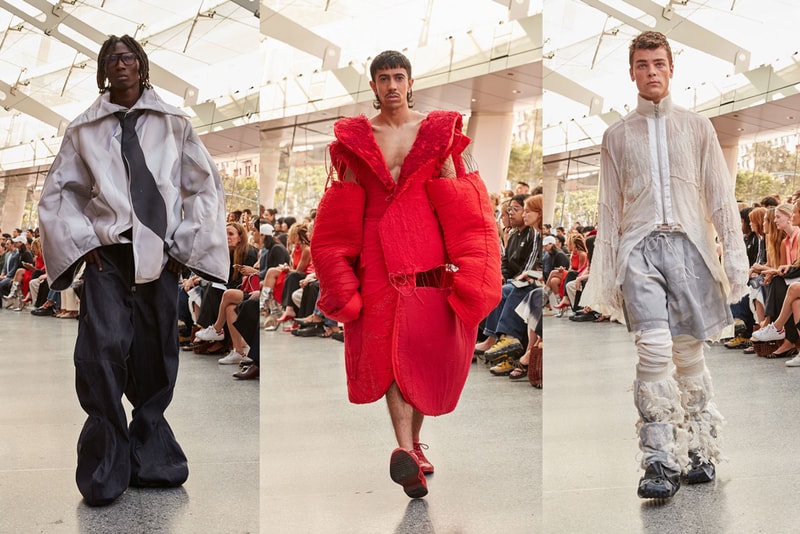 Whether it be Parsons or another institution, there's a special magic that comes with watching MFA fashion shows because there lies a fearless charm within each student designer. There aren't any business deals or partners yet weighing in on designs. There aren't any contracts or agreements determining what to make in order to meet sales goals. It is still quite simple, and fashion in its truest form: pure design. Parsons 2023 MFA Fashion Show was exactly that – an expression of unrestricted creativity.
This year's show entitled "WE DEM KIDS" showcased the work of the MFA Fashion Design and Society program's 12th generation of graduates including Anna Roth, Chang Liu, Fabiola Soavelo, Hsiao-Han Kuo, Mel Corchado, Nan Jian, Natsumi Aoki, Pipenco Lorena, Ren Haixi, Siri, Story, Sunny Ning, Yamil Arbaje, Ying Kong and Yu Gong. Taking place at the Brooklyn Museum, the show served as a reflection of shared experiences, their inherent beauty, heritage and unbreakable bonds through time.
With opening looks from Sunny Ning, the show quickly revealed that the students have a knack for irrefutably wearable designs that still blend fun and contemporary elements – revealed by her modernized knitwear designs that expand the usage of yarn and texture. But alongside store-ready, yet captivating designs, the students' affinity for more cerebral and sculptural garments soon emerged at the hands of Siri, Yu Gong and more.
Natsumi Aoki positioned a blend of subcultures that set at the edge of utilitarianism and slightly dystopic fashion. Perhaps you wanted a taste of costume? Anna Roth posited almost cartoon-like creations while Pipenco Lorena's ensemble was the stuff of mystical fairytales like Alice in Wonderland. Regardless of the varying styles sent down the runway, it was clear that this latest class of graduates is not just talented, but fearless.
Discover the 2023 Parsons MFA Fashion Show in the gallery above.
Elsewhere in fashion, Anna Bolina SS24 revisits its roots with puffer dresses. 
Click here to view full gallery at Hypebeast
Please follow and like us:
About Post Author
This article was originally published on this site