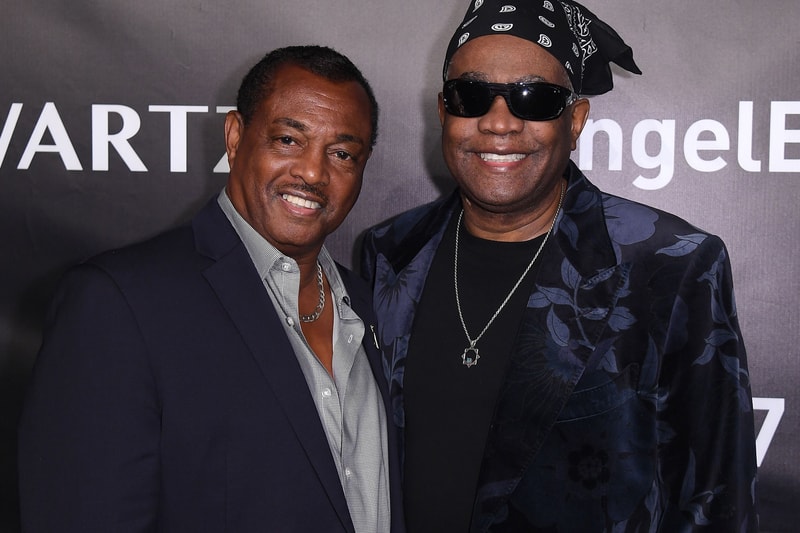 Kool & The Gang is prepping for their 60th anniversary with the announcement of their new album, People Just Wanna Have Fun.
Scheduled to drop on May 26 via Astana Music, the record marks the group's 34th studio album and will feature some of the last studio work by Ronald "Khalis" Bell and Dennis "D.T." Thomas, the band's founding horn players and Kool's brother, who died in 2020 and 2021. Sha Jones, Shawn McQuiller, Lavell Evans, Dominique Karan, Rick Marcel, Walt Anderson, Ami Miller and Ole' are set to join on lead vocals as well.
"You've got the funk, you've got the jazzier tracks, we have a few ballads on there. Then there are songs that cross over to a pop sort of thing. We go from the '70s, the '80s, right into now. It's old school, it's new school — we kinda captured it all here. With all our music over the years, people have had fun. So I'd say this album just about sums it all up," Bell shared in a statement. Brown added, "It's all done live. Nothing was flown in. We made sure we had the ultraviolet lights and the sprays and the masks. Nobody got sick. We kept the number of people in the studio way down."
Check out the full tracklist below. Kool & The Gang's People Just Wanna Have Fun drops May 26.
People Just Wanna Have Fun Album Track List:
1. Let's Party
2. Movie Star
3. People Just Wanna Have Fun
4. We Are The Party
5. V.I.P.
6. Na Na Na
7. Go Get It
8. Give Love
9. I Want It All
10. Heaven's Gift
11. Obsession
12. The Woman In You
13. My Weakness
14. 99 Miles To JC
15. That's What I Love About You
Elsewhere in music, Nicki Minaj is launching her own record label.
Click here to view full gallery at Hypebeast
Please follow and like us:
About Post Author
This article was originally published on this site