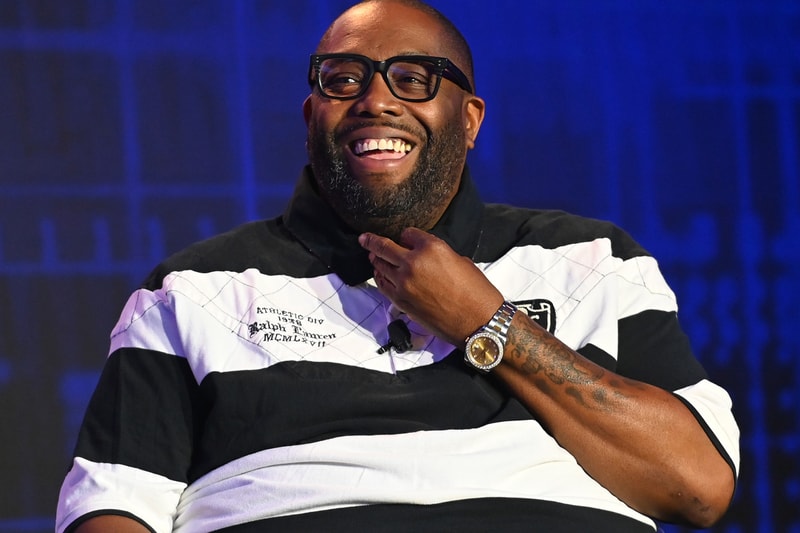 Killer Mike has returned with the deluxe edition of this year's self-titled solo album, MICHAEL. The LP arrived in June as his first solo album in over 10 years and contained a stacked list of guest artists, with features from CeeLo Green, Young Thug, Eryn Allen Kane, Jagged Edge, André 3000, Future and more.
Speaking about MICHAEL to Apple Music 1's Zane Lowe, Mike said, "From a moral standpoint, I was taught morality through the Black Southern Christian Church, which gave us the civil rights movement, the abolitionist movement, which gave us some of the most beautiful music ever. And I feel like I'm honoring that and I finally figured out my place."
"It is my submission to God, like, 'Okay, you got me.'"
For the deluxe, Mike is offering up four more original songs, bringing the total tracklist to 18 and giving a look at some of the music that didn't make the final cut.
"MICHAEL was originally longer and now we're starting to release the rest of it," Mike said. "These songs are some of my favorites from the album sessions, but we needed more time to get them the way we imagined them. We finished three of them in time to make the vinyl and one more for the digital."
He has additionally shared an official music video for the song "Yes" and announced that those who prefer physical editions will also able to get their hands on CDs and vinyl of LP, both of which feature three additional bonus tracks instead of four.
Listen to Killer Mike's deluxe edition of MICHAEL everywhere now.
In other music news, Diddy unveiled his first solo LP in 17 years, The Love Album: Off the Grid.
Click here to view full gallery at Hypebeast
Please follow and like us:
About Post Author
This article was originally published on this site