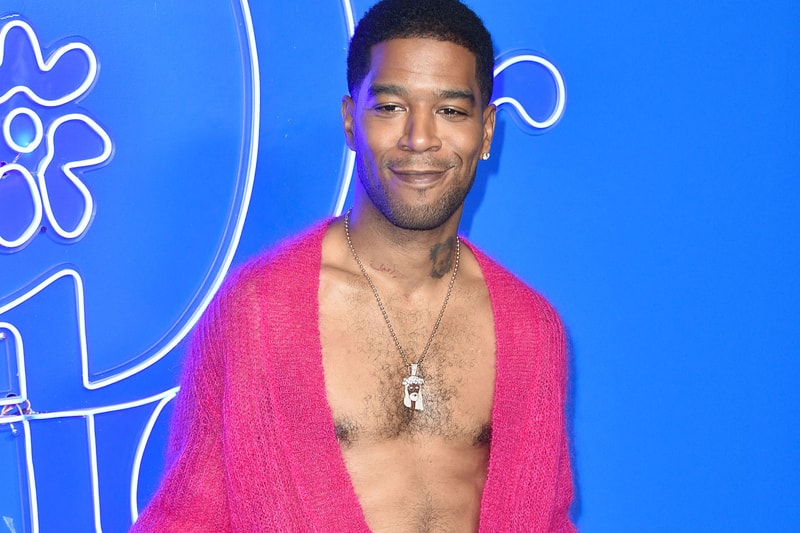 Kid Cudi's ENTERGALACTIC album supposedly leaked over the weekend and some fans are pointing their fingers at Mike Dean, who recently had a public fallout with Cudi after he was cut from the Moon Man's Landing festival.
According to reports, the leaks began to appear on Saturday and fans who listened to the new material were also greeted by fart sounds that appeared across the tracks. Although it is still unknown as to where the leaks came from, several people took to social media to blame Dean, writing, "I used to think @therealmikedean was cool until I realized he's just an old weirdo that spreads Twitter hate and acts like a childish school bully lmao. Mf leaked his album cus he didn't make the cut of the tour, shits immature and weird to me especially for a dude that's like 70."
A Twitter user uploaded a screenshot of the alleged leak that showed a caption reading "Mike Dean sends his regards bitch," to which Dean simply replied, "Lol." He further clarified to another fan who asked "Why everyone hate cudi now all of a sudden," responding, "Cudi is awesome."
While there is no concrete evidence of Dean being behind the leaks, he was the first to be named a suspect as he nicknamed Cudder "Mid Cudi" after he was removed from the music festival, alleging that Cudi was jealous over the fact that he was touring with The Weeknd. He also tweeted, "Looks like I won't be playing moon man's landing this year. Someone cancelled me. Lol. Thanks. That's all. #immature"
Lol.

— MIKE DEAN! #MWA (@therealmikedean) September 18, 2022
Cudi is awesome

— MIKE DEAN! #MWA (@therealmikedean) September 18, 2022
Elsewhere in music, Dre London shared an update on Post Malone's condition after the artist suffered on-stage injuries.
Click here to view full gallery at HYPEBEAST
Please follow and like us:
About Post Author
This article was originally published on this site