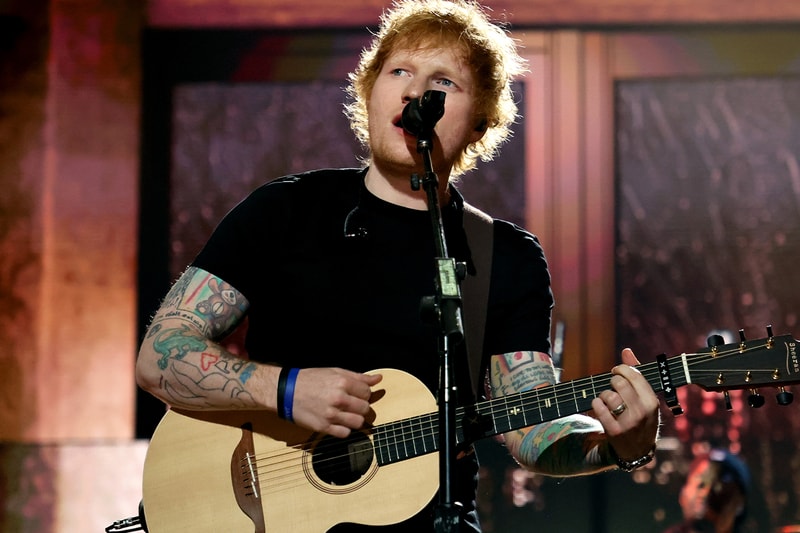 Following the official announcement of his fifth studio album "Subtract," British artist Ed Sheeran has revealed the inspiration behind his forthcoming single "Eyes Closed" in a recent Instagram post.
The artist has stated that "Eyes Closed," which will form part of the album's soundtrack, is an ode to British musician and founder of SB.TV, Jamal Edwards. The pioneer passed away in 2022 from fatal drug use and was a significant supporter throughout Sheeran's early career.
The singer has previously outlined that the album will touch on the difficult circumstances he has experienced over the past year, affecting his mental health and personal life.
In a recent Instagram post, Sheeran said:
"Eyes Closed is out 24th march, you can pre-order it now. This song is about losing someone, feeling like every time you go out and you expect to just bump into them, and every thing just reminds you of them and things you did together. You sorta have to take yourself out of reality sometimes to numb the pain of loss, but certain things just bring you right back into it. Blue was Jamal's colour, but now is all I feel. And I guess music helps heal, so I'm dancing with my eyes closed to try get through it."
Ed Sheeran's new single "Eyes Closed" will be available to stream on March 24, while "Subtract" will drop on May 5.
Elsewhere, Burna Boy will perform at this year's Champions League final as a co-headliner.
Click here to view full gallery at Hypebeast
Please follow and like us:
About Post Author
This article was originally published on this site