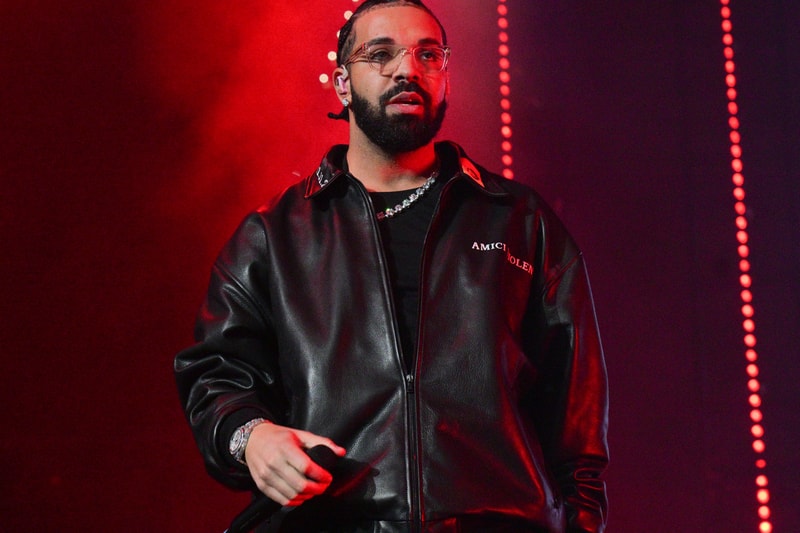 Drake gave fans an update on his forthcoming eighth studio album For All the Dogs. Due to release on Friday, September 22, the rapper had only shared one song off of the project, April's "Search & Rescue."
Since then, he's been dropping breadcrumbs about the project at some of his concerts. While on the road for his It's All a Blur Tour with 21 Savage, he told a Detroit crowd in July that Nicki Minaj would have a guest feature on the LP. Drake followed up in August during a concert in Los Angeles, revealing that Bad Bunny would make up another feature.
Flash forward to Monday, September 11, when Drake was performing in Austin for the It's All a Blur Tour. He paused in between songs to deliver a new For All the Dogs update to fans. The 6 God told the audience that he's planning to put out a new single this week ahead of the LP's debut.
"I know y'all excited to hear the album, I know it's like two weeks out, but I'ma drop a song for y'all this week just to let you know where we at," he said.
While the rapper didn't specify exactly when the song would arrive, it's probable it will be released this coming Friday, September 15, exactly one week before the album is out in full.
Stay tuned for more updates on Drake's For All the Dogs.
In other music news, Vic Mensa is "LVLN UP" on his new single.
Click here to view full gallery at Hypebeast
Please follow and like us:
About Post Author
This article was originally published on this site