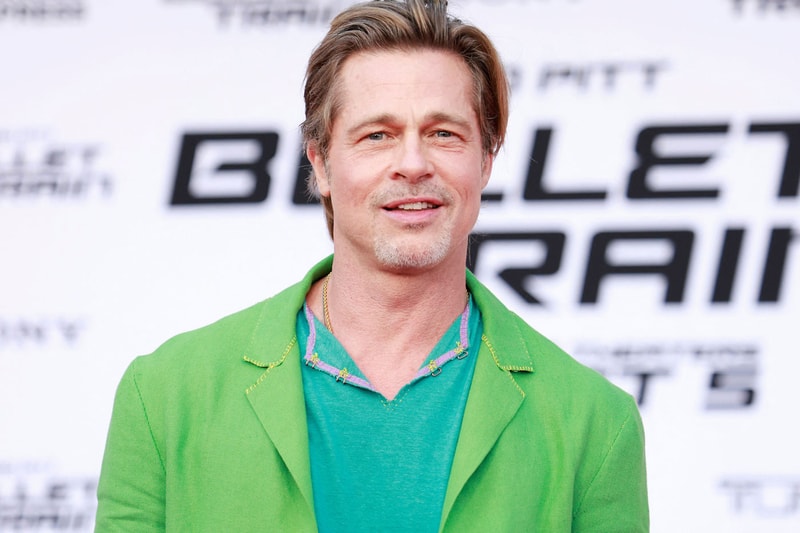 Following his art debut alongside Nick Cave and Thomas Houseago, Brad Pitt continues to venture into other realms outside of film, now revealing his very own genderless skincare line, Le Domaine. Beyond Hollywood, Pitt wears many hats, including an actor, producer, philanthropist, wine producer and now a new title as a skin care brand founder at his co-owned vineyard property, Château Miraval, he bought for Angelina Jolie in 2012 in the South of France.
In an interview with Vogue to break the news, the 58-year-old multihyphenate is promising to bring a new "science-meets-nature line of genderless skin care essentials" that he has developed in partnership with the Perrin family. Pitt is no stranger to working with the Perrins as they are also his partners in creating the Château Miraval Côtes de Provence Rose.
Despite being the owner of the brand, Pitt has been conscious of not becoming the face of the brand, wanting it to really stand on its own. Though that is the case, Pitt has been hands-on with the entirety of the experience, from utilizing a scientific understanding of using grape-based antioxidants to determining which of the 13 grape varieties grown on the estate in Provence would give the most relevant antioxidant properties. The result has led to the GSM10, an exclusive molecule that is found in Le Domaine's Cleansing Emulsion, Serum, Cream, and Fluid Cream. It is said to have properties that help with aging and even acts as a powerful antidote to oxidative stress.
An added value to utilizing natural products from Miraval's property is that it does not use any pesticides in its farming. The soil is rich in clay and limestone and is plowed while the vines are not irrigated. This allows for the roots to grow deeper and are, therefore, able to receive more of the soil's nutrients. In the interview, Pitt reveals that having a skincare brand was not intentional and it only began when he felt that his team had something substantial. He spoke about the importance of ensuring that Le Domaine is genderless explaining that he just believes "in being all-inclusive as much as possible." As he builds his new skincare company, Pitt reflects on the true treasures of life and how the older he gets, the need for quality of life magnifies a common theme for Le Domaine.
Look out for the release of Le Domaine coming soon.
In case you missed it, Neymar Jr. launched a new collection with PUMA.
Click here to view full gallery at HYPEBEAST
Please follow and like us:
About Post Author
This article was originally published on this site